SALT partners with Audubon Eastern Shore Birders on Nest Box Project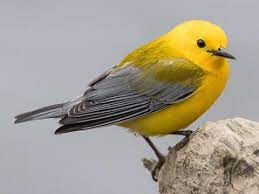 There's a tiny yellow and blue-grey songbird that migrates here from South and Central America after the winter season. It's called the Prothonotary Warbler, and like hundreds of other species, its numbers are declining due to loss of habitat. 
When local birder Alison Henry learned about a Prothonotary Warbler Nest Box Project, undertaken by Jackson Audubon Society in Mississippi, to produce nesting opportunities for "the Swamp Canary," she asked other local birders – members of the Audubon Eastern Shore Birders (AESB) – to join her in replicating the project on the Eastern Shore. Thus began the Prothonotary Warbler Nest Box Project and a quest to provide habitats for the birds during breeding season. 
AESB has since partnered with South Alabama Land Trust (SALT) and Mobile Audubon Society to help take the project forward.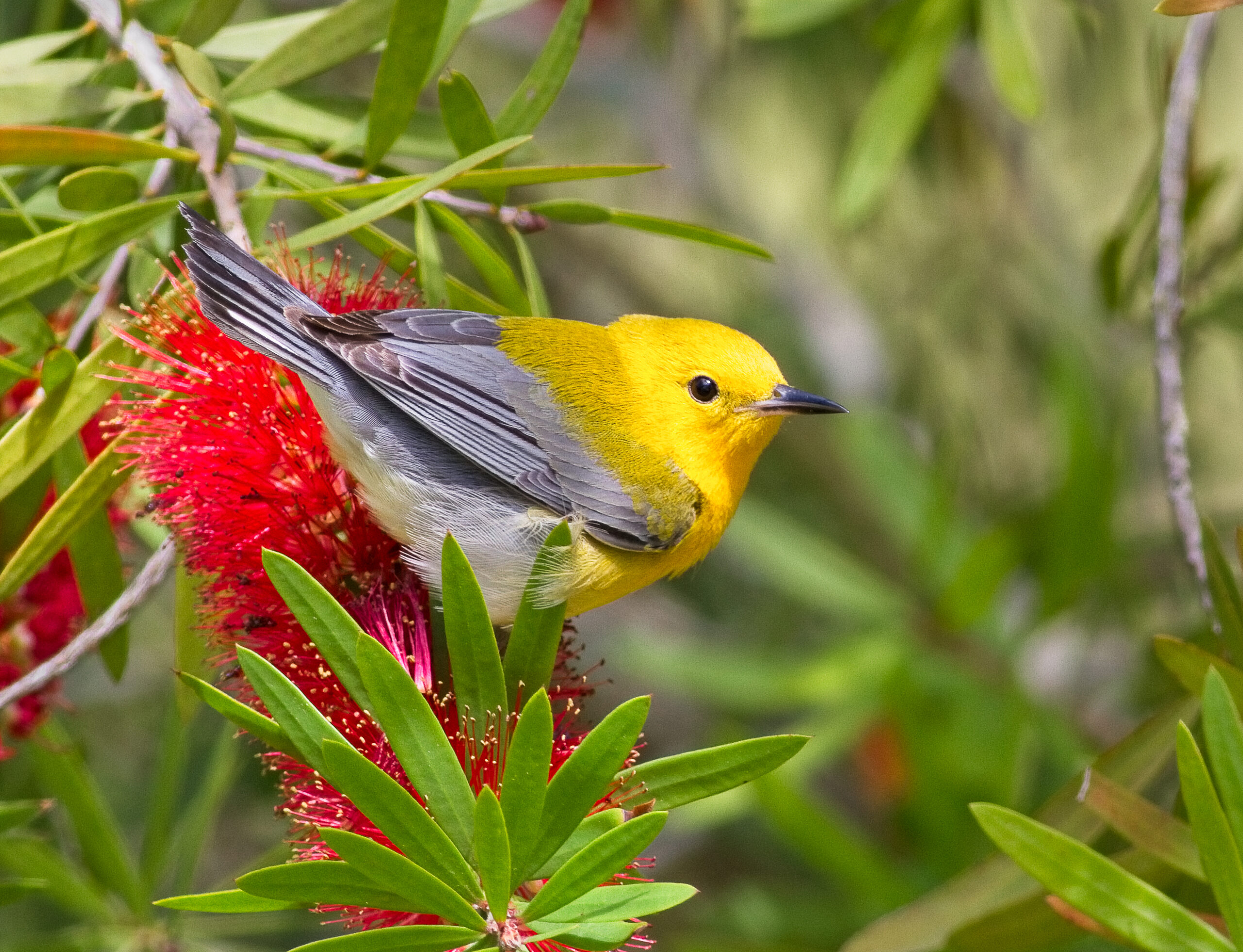 Led by Henry, committee members Lynne Fitzgerald, Bill Summerour, Duane Miller, Ann McLaurin, and Carol Furman created the project to place nest boxes in Eastern Shore birding areas that would allow for visibility and monitoring by park visitors. At around 5 inches long and weighing less than an ounce, the Prothonotary Warbler is the only eastern warbler that nests in natural or artificial openings. There, the female lays three to seven eggs.  
"Since Prothonotaries breed in early spring after their migration back from South America, it was important to have them in place soon," Fitzgerald said. "Duane has designed and built 14 boxes that are ready for placement." 
The target areas for placement include Historic Blakeley State Park, Five Rivers Delta Resource Center, Meaher State Park, and Village Point and Bayfront parks in Daphne. The prothonotary warbler's preferred foraging habitat is dense, woody streams where it forages in low foliage for insects and snails.  
The group asked for and received $20 sponsors for each of the first 14 bird nest boxes. Sponsors will receive information on where the box is placed, as well as updates on its success with nesting. The sponsorships help cover the costs of the boxes and provide funding for future boxes. 
Volunteers placed the first box February 1 at Five Rivers Delta Center on the Osprey Trail by Bartram Landing by the first bridge. This box was sponsored in honor of Duane Miller and Bill Summerour. 
The next 13 boxes will be placed by March 1. 
"It is our hope that this initial project will lead to other such efforts by other groups," Fitzgerald said.  
For more information, contact Fitzgerald at 318-455-8566, or by email at aesbrlf1@gmail.com