South Alabama Land Trust has launched a new program, the Native Habitat Program, that is geared toward reconnecting habitats one yard, one garden, at a time. Anyone with a yard, big or small, can turn their yard into a natural setting that attracts birds and butterflies and supports sustainable ecosystems.
The program involves a certification checklist that covers five categories: water, sustainable practices, breeding places, food, and cover. Each category has a list of best practices. Participants will check a certain number of best practices in each category to earn the certification and receive a small sign to display stating their yard is "Native Habitat Certified" by South Alabama Land Trust.
Upcoming Event: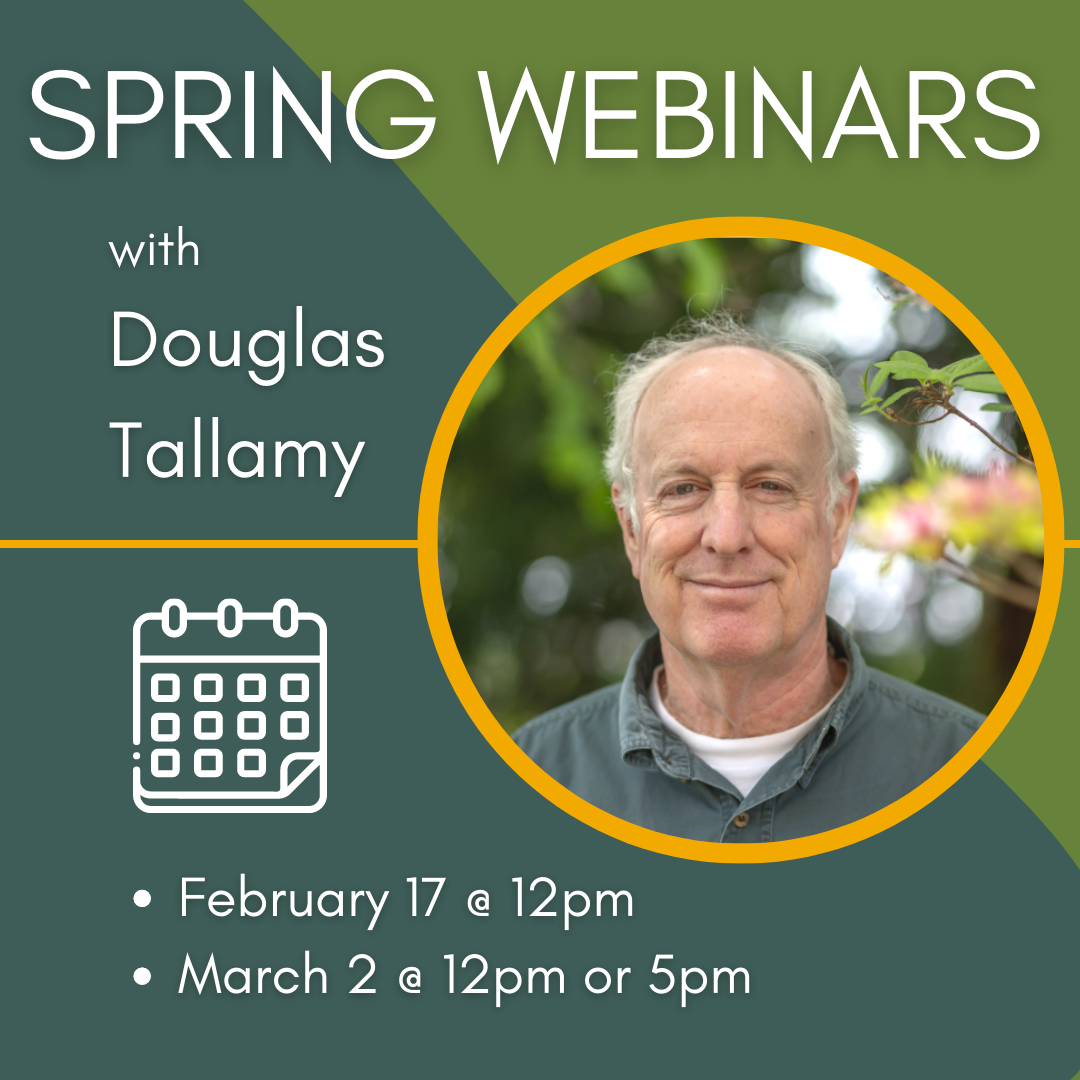 Doug Tallamy is the T. A. Baker Professor of Agriculture in the Department of Entomology and Wildlife Ecology at the University of Delaware, where he has authored 106 research publications and has taught insect-related courses for 41 years. Chief among his research goals is to better understand the many ways insects interact with plants and how such interactions determine the diversity of animal communities. His book Bringing Nature Home was published by Timber Press in 2007, The Living Landscape, co-authored with Rick Darke, was published in 2014; Nature's Best Hope, a New York Times bestseller, was released in February 2020, and his latest book, The Nature of Oaks, was released in March 2021. His awards include recognition from The Garden Writer's Association, Audubon, The National Wildlife Federation, Western Carolina University, The Garden Club of America, and The American Horticultural Association. Doug lives with his wife, Cindy, on their restored property in Oxford, PA.
Certification checklist
Transform your yard, patio, or balcony into a thriving habitat using this easy checklist. Check the required amount in each category to receive your SALT Native Habitat Certification!
Native and invasive plants
Check out this list of native and invasive plants. Some local nurseries sell native plants, but not all listed are in stock or available. Review this list to compare what is currently existing in your yard, you might be surprised!
Local nurseries
The Native Habitat Program involves a network of partners in Mobile and Baldwin Counties. Check out our comprehensive and ever-growing list of local nurseries that stock native plants.