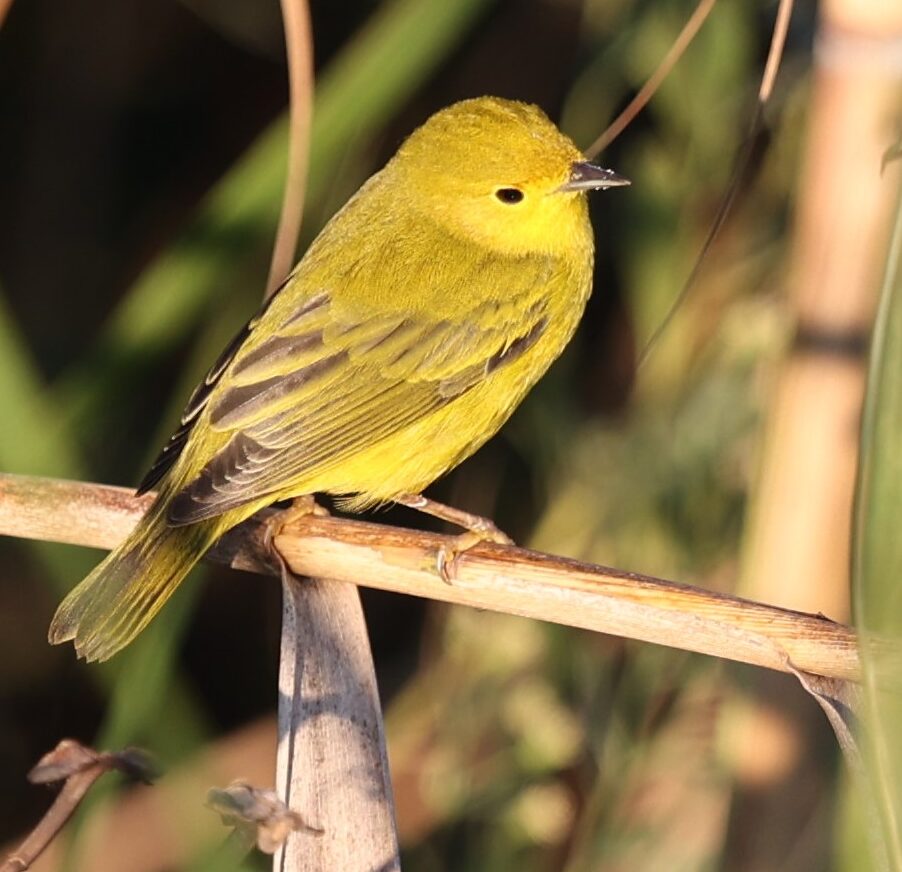 Yellow Warbler – Meaher State Park. Photo by Eric Silkowski
BirdFest raises $46,000 for habitat and land protection
Birders and nature lovers from 17 states and throughout Alabama came to see and experience the beauty and awe of south Alabama's local and migratory birds, and the diversity of plants, wildlife, and scenery during the 17th annual John L. Borom Alabama Coastal BirdFest.
The October event is one of South Alabama Land Trust's (SALT) two major events/fundraisers, netting approximately $46,000 this year for habitat restoration and protection. With 45 trips, workshops, and evening events to choose from over a four-day period, and a free Bird & Conservation Expo on the final day, there was plenty to keep everyone busy.
"As an ecotourism event, BirdFest involves local guides, rental companies, boat tour operators, workshop presenters, hotels, caterers, restaurants, and more, so the economic impact for Baldwin and Mobile counties is definitely notable," Connie Whitaker, executive director of SALT said. "Our long-time BirdFest partners, such as 5 Rivers Delta Resource Center, Dauphin Island Sea Lab, Mobile Environmental Studies Center, Gulf State Park, and the Bon Secour National Wildlife Refuge, have so much to offer locals as well as people who travel here for the festival. It's wonderful for people to see and experience the places we, as a land trust, are working to protect."
Alabama Coastal BirdFest was founded in 2003 by Dr. John L. Borom of Fairhope as an event for Mobile Bay Audubon Society. In 2019, BirdFest was transferred to SALT.
"In addition to being a fund raiser," Whitaker said, "BirdFest is a great opportunity to get hundreds of people outside enjoying the beauty of the wildlife and scenery in south Alabama."