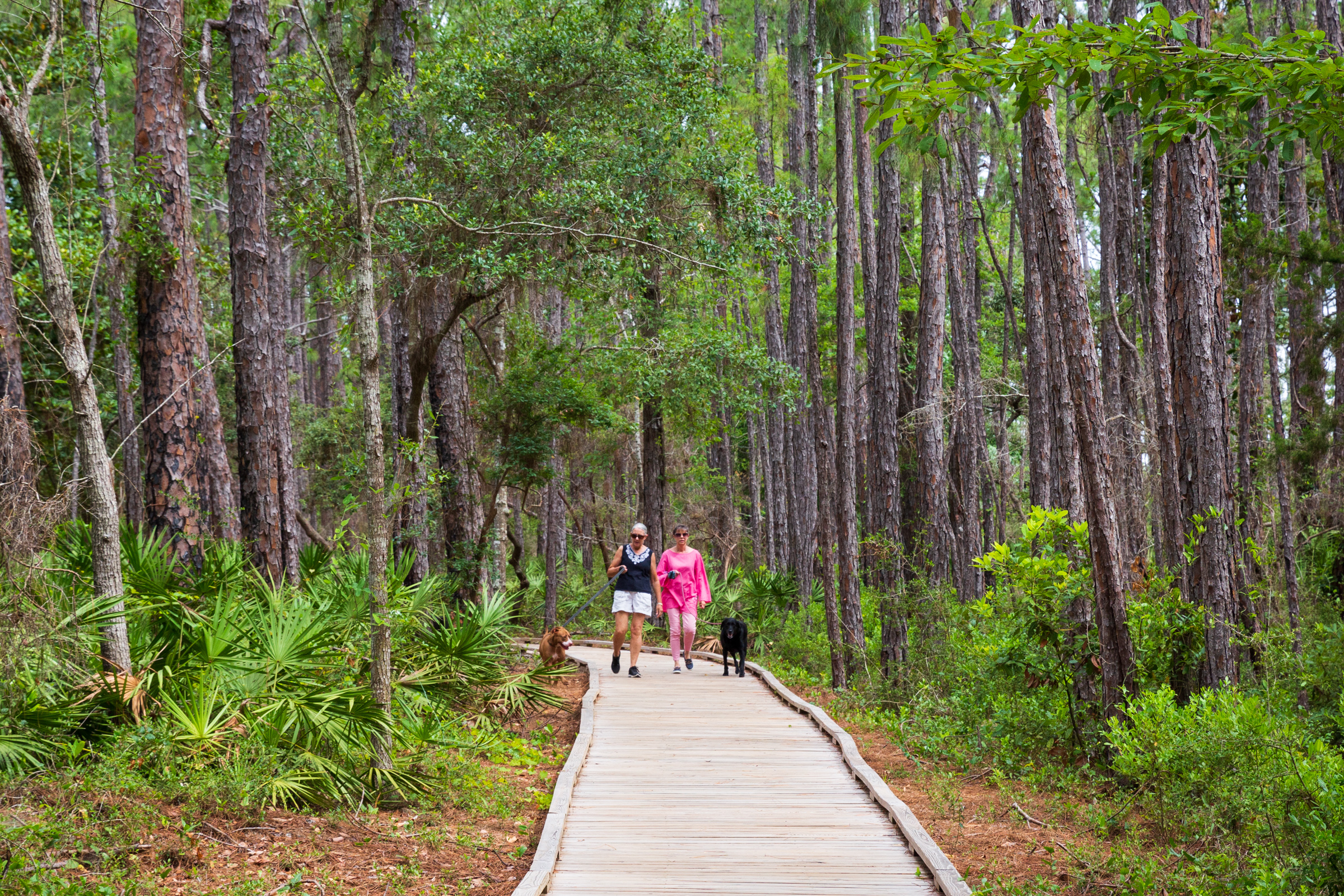 Environment and economy depend on protection  
"Dauphin Island relies heavily on tourism and eco-tourism," Dauphin Island Mayor Jeff Collier said. "But the bottom line is, we recognize the importance of the environment, not only to our economy but to the sustainability of the island. The first part of that is recognizing that importance. The second part is doing something about it. And I'm happy to say, I think we are doing both." 
That effort comes in many forms for this barrier island town, but one important element has been the partnerships with and between other groups that have allowed critical habitat here to be preserved. In 2001, South Alabama Land Trust (SALT) partnered with the Dauphin Island Bird Sanctuaries (DIBS) to place a conservation easement on 28 parcels owned by DIBS. The easements added a layer of protection to ensure the preserved bird habitat would remain intact. 
"Dauphin Island Bird Sanctuaries, here on the island, does a lot of work," Collier noted. "They've purchased properties that they felt were critical habitat. The town has worked with them, and we've purchased properties for more passive public use." 
This year, SALT was awarded a $2 million grant from the National Fish and Wildlife Foundation (NFWF) to acquire more than 20 parcels on Dauphin Island. Lands acquired through this project will be directly deeded to and managed by DIBS, while SALT will hold the conservation easements on the properties. 
According to Connie Whitaker, executive director of SALT, the primary goals of the project are to acquire and protect land for long-term conservation, ultimately helping to restore and maintain the ecological functions of landscape-scale coastal habitats, beaches and coastal marshes, and increase their viability and resilience against existing and future threats. 
Collier said the funding and resources that SALT brings to the table is paramount. 
"DIBS works basically off of donations," he said. "With property values going up, they can't keep up. In looking for other funding mechanisms that allow you to have more leverage to acquire properties, the trust and other partners certainly play a key role in that." 
Dauphin Island is recognized as one of the most important bird habitats in the country and is part of the Mississippi Flyway, one of North America's most important rest stops for migratory birds. In addition to the diversity of native birds, hundreds of species of migratory birds also stop over on Dauphin Island each spring and fall. 
With the migrations come birders. SALT board member and founder of the Alabama Coastal Birdfest, Dr. John Borom recognizes the protection the easements provide. The festival, held each October, is now in its 17th year and brings hundreds of birders to the area during the fall migration. 
"This is a wonderful thing," Dr. Borom said. "This will ensure that land will remain forever as it is for birds and birders. If you don't have some sort of protection, things have a way of getting away from us. This guarantees that future generations will be able to go into the Audubon Sanctuary and enjoy nature." 
"We have to be balanced. I think we've done well," Collier concluded. "It's not just what we're doing here. It's the ability to partner with these land trusts that are able to compliment, and in some cases facilitate, what we're able to do."