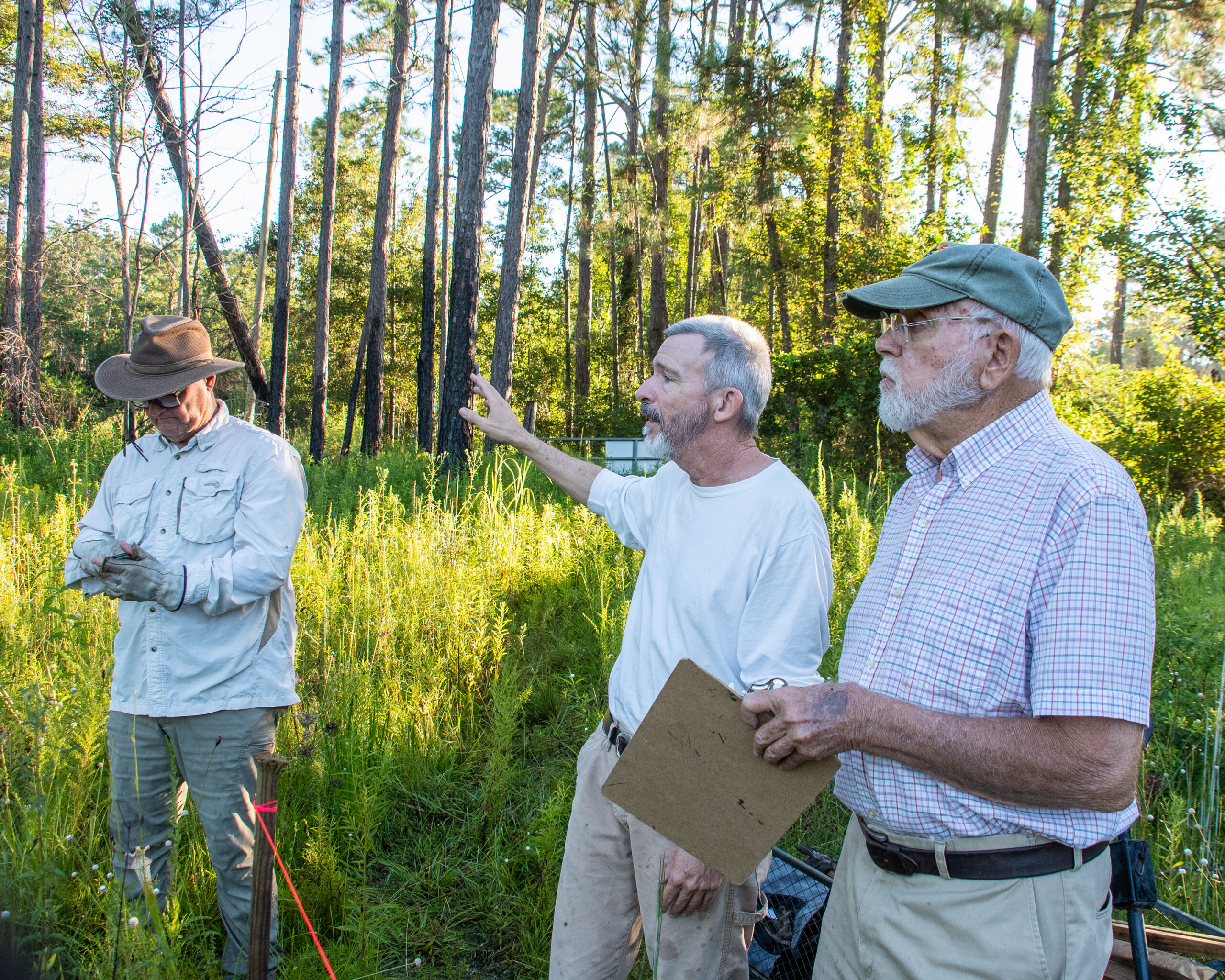 New outreach events get people closer to the land  
When South Alabama Land Trust was formed as the Weeks Bay Reserve Foundation in 1990, the primary goal was protecting land in the Weeks Bay Watershed. Many people did much work behind the scenes to establish the 4,000+ acres of the Weeks Bay National Estuarine Research Reserve, and the entire Alabama Gulf Coast is better because of it. 
 Today, SALT's footprint reaches well beyond Weeks Bay to Gulf Shores, the Mobile-Tensaw Delta, and south to Dauphin Island. Conserving land, especially around waterways, is still the primary mission, but  bringing that mission closer to the people, so the people can be closer to the areas we protect, has become an important part of what we do.  
"We feel it's important to create opportunities for folks to get out and enjoy our beautiful Alabama coast," Connie Whitaker, executive director said. "Obviously beaches and parks are readily available to most everyone, but we can offer deeper experiences – experiences that help people better understand the what's and why's of conservation." 
A recent outreach event offered SALT members a chance to tour a sensitive bog to see white orchids in full bloom. (As described on page 4). This was the first time we had invited people to tour the bog due to the sensitive nature of the habitat.  
"Seeing the white fringed orchids was a terrific experience," Amy Delaplaine, a SALT member, said. "Plus all the other wildflowers. It was so much more than I expected." 
 A key part of SALT's outreach events is having guides who share their in-depth knowledge so participants can walk away having had a richer, more enjoyable experience. 
"We've been so fortunate to connect with people such as Fred Nation, Michael Jordan, and Bob Andrews who not only know the area well, but who also know plants, and birds, and wildlife, and waterways," Connie said. "The feedback we receive from folks after they've done one of our full moon paddles with Bob, or the orchid tour with Michael, or the nature walk at our Fish River Nature Preserve with Fred lets us know we are offering what people want."  
"Ultimately," Connie added, "when people get to experience nature at this more personal level, they want to protect it, they want to support our efforts and our mission. Conserving and protecting this amazing place takes a village. The more people we can connect with, the better off we will all be."